Truly Unique Hand-Blown Glass Accessories That Make A Bold Statement
HANDCRAFTED GLASS BUTTONS AND CLOSURES ADD COLOR AND FLAIR TO ANY GARMENT.
Our designer glass buttons, closures, knitting tools and jewelry pieces offer endless ways to add creative closure to your clothing pieces and knitting projects. Choose simple colors for a quick decorative touch, or customize your order for stunning embellishments.
These Aren't Your Grandma's Buttons! Using the traditional glassblowing technique called lampwork, each glass button is made of borosilicate glass, also known as Pyrex. The glass is formed by hand with a torch and then annealed, reinforcing …
One-Of-A-Kind Glass Closures To Transform Any Garment! These one of a kind glass closures transform any garment into a masterpiece. Fasten anything from sweaters and shawls to coats and scarves, or wear independently to accent bags …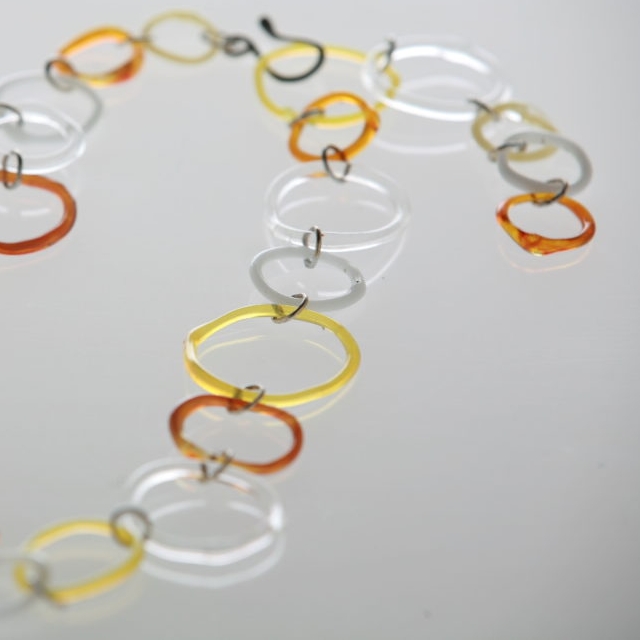 We Have Now Expanded Our Collection To Include Jewelry Items! Finally, the beautiful glass pieces you've always loved available as jewelry pieces for you to wear. Our glass earrings, rings, cufflinks and necklace links are beautiful adornments …
Glass Needles and Tools Make Creating A Joy! The color palette we use is very diverse. You can purchase a closure and then choose a fiber to match or you can send us a sample of your project and we can match the closure to your fiber.